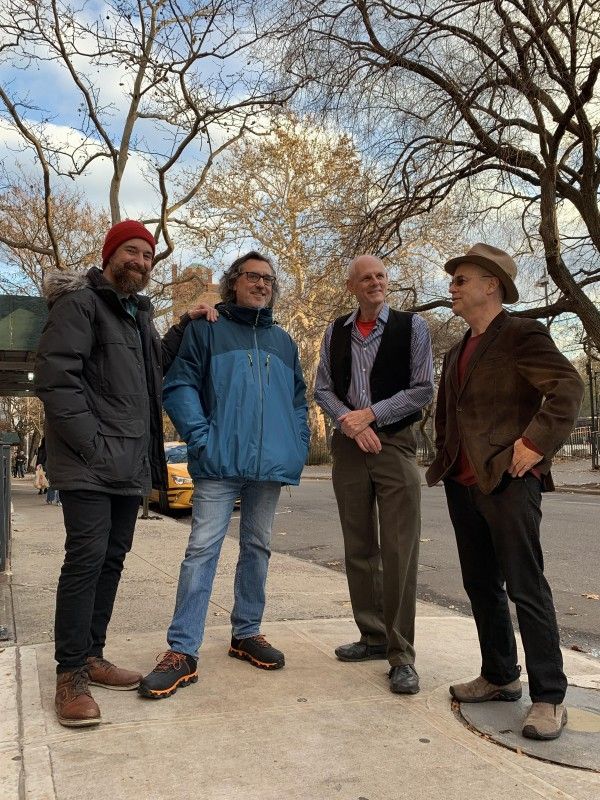 Photo by Simone Herrera.
Band Bio
The fusion between Jazz and Flamenco is one of the most exciting musical and artistic expressions emerging in the world today. In the case of The New Bojaira, the music flows like the water in the Bojaira, the irrigation channel built by the Arabs in Granada, whose name this band has taken as its own. An original and versatile fusion, blending the depth and intensity of both jazz and flamenco.
The core quartet is a combination of two Spanish musicians from the home of flamenco, Andalusia, pianist Jesús Hernández and singer/flute player Alfonso Cid; and two long time veterans of the New York jazz scene, bassist Tim Ferguson and drummer Mark Holen. 
The group also performs in expanded quintet or sextet form with flamenco dancers who have included Elisabet Torras, María De Los Angeles, Auxi Fernández and Marina Elana and horn players such as Peter Brainin, Joel Frahm and Jorge Pardo.
The repertoire of The New Bojaira is rooted in the styles and rhythms of flamenco. A jazz approach allows the musicians of the band to open improvisational doors. In addition to original compositions by Hernández and the band, the group draws on a varied repertoire, including flamenco arrangements of jazz standards such as "Laura" and Thelonious Monk's "Round Midnight".
Since its inception in December of 2013 The New Bojaira has appeared in many important venues in New York City and the surrounding area including Jazz at Lincoln Center, Joe's Pub, Drom, and the legendary Deer Head Inn, as well as performing extensively at festivals, theatres and clubs in Europe including Festival del Lago (Atarfe, Granada), Festival Jazz Chinchilla (Albacete), Festival Jazz Xábia (Alicante), Auditorio Box Sevilla (Seville), Sala Clamores (Madrid), Colegio de España at le Cité Universitaire (Paris), Club Bab-ilo (Paris).
Notable Performances
USA: Jazz at Lincoln Center, New York Flamenco Festival at Joe's Pub, The Cell Theater, Drom and various other venues in New York City, as well as The Deer Head Inn in Delaware Water Gap, PA.
SPAIN: Festival del Lago (Atarfe) 2017, Festival Jazz Chinchilla 2017 (Albacete), Festival Jazz Xábia 2017 (Alicante), Auditorio Box Sevilla, Festival Jazz Tardorde (Lérida), Festival de Jazz de Granada, Festival de El Ejido, Sala Clamores (Madrid), Café El Despertar (Madrid), Café Babel (San Lorenzo del Escorial, Madrid), Festival Flamenco en la Frontera (Sevilla), etc...
FRANCE : Colegio de España at le Cité Universitaire (Paris), Château d'Áubiac, La Peniche l'Improviste Jazz, Club Bab-Ilo, Café A (Paris and Toulouse).
ITALY: Cinema Teatro Fillo (Cremona).
PORTUGAL: Teatro Malaposta and Cascais Jazz Club (Lisbon).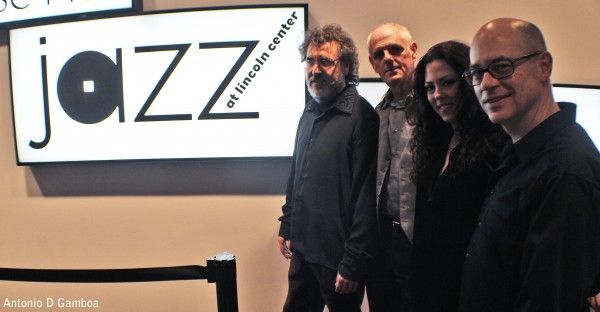 The New York Bojaira Project Trio at Jazz at Lincoln Center with Flamenco Dancer Auxi Fernández.

Reviews
"...[Zorongo Blu] an album that is New Bojaira's classic celebration of the collision of all that is Moorish and Arabic in Spanish music with all that is African and American in Blues and Jazz."
Raul da Gama, Latin Jazz Network.
"Throughout Zorongo Blu jazz and flamenco unite in a natural sensibility, almost as if the genres are interlocking pieces of a greater musical whole."
Andy Jurik, PopMatters.
"A great combination of flamenco, jazz and some interesting hard bop styles that I like quite a bit." 
Darek Mazzone, KEXP Radio (Seattle).
"This is excellent contemporary flamenco… A must for music lovers of all kinds. "
Patrick Dalmace, JazzHot Magazine, Paris. November, 2014
"Bojaira is an interesting fusion of jazz and flamenco ... a complete, honest and respectful work that does not betray jazz or flamenco lovers. "
Jazz Zone
"Hernández joins this tradition by offering a work of great stature and personality. It is an intense sound project with various musical aesthetics that flow together, intertwined, resulting in music of extreme beauty and quality."
Josep Ramon Jové
"A great album, with really great moments, …this work will necessarily be among the best of this year. "
Districto Jazz
Jesús Hernández - Piano/composer/arranger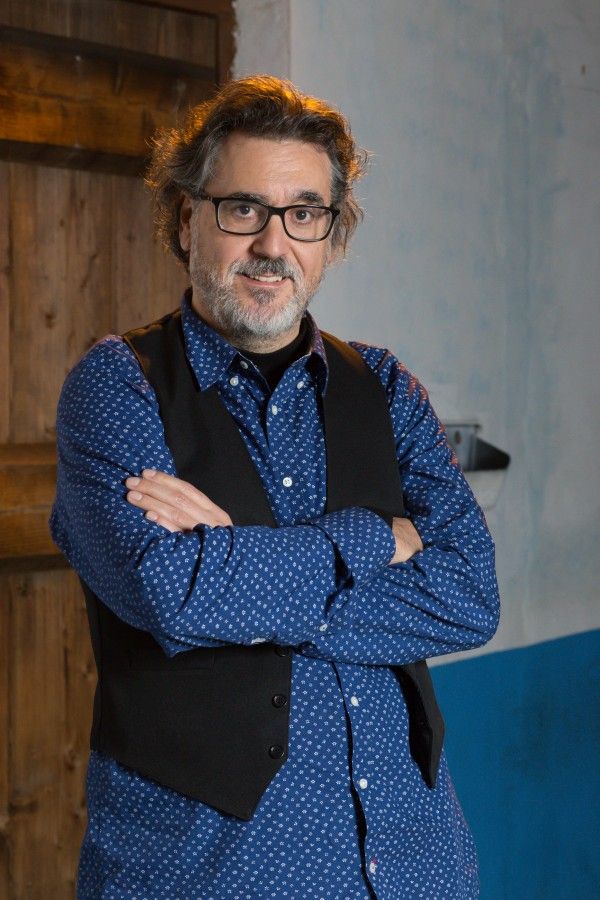 Jesús Hernández, a native of Granada, Spain. He began his career as a classical musician, although soon after he approached the rock, jazz, Brazilian and flamenco realms.
His work "Bojaira" (Quadrant 2013) has been successfully presented in important venues in the USA, France, Spain or Portugal and recognized as "excellent contemporary flamenco" by the magazine "Jazzhot". He was also the composer of "Cabaret Líquido", MAX award for the best musical of 2008 in Spain.
Together with David Defries, he founded "No Fear Music", group with which he recorded and performed numerous concerts in Spain and also in clubs and venues in London, Brigthon, Baltimore and San Diego, some with guest musicians such as Steve Willianson or Michelle Godart.
He has also worked with leading Spanish avant-garde flamenco artists such as Enrique Morente, Jorge Pardo, Rubem Dantas and Miguel Chastang. He recorded and performed with the saxophonist of Persian origin, Hafez Modir, with Brazilian guitarist Guga Murray and South African musician Paul Stocker. Also with Emilio Maya, Jesus Méndez, Raquel Heredia "La Repompa" or Sergio "el Colorao", with whom he has premiered the show "Cervantes Flamenco" in the Music Festival of Granada and the Musiqat of Tunis.
He has collaborated in recordings and has composed and/or arranged music for operetta with the Amati Orchestra and for different theatrical performances.
He has recently toured in North America and Europe with the New York Bojaira Project (no known as New Bojaira) along with Mark Holen, Alfonso Cid and Tim Ferguson and has performed in prestigious venues such as the Jazz at Linlcon Center, Flamenco Festival in NY, Colegio de España in Paris and others.
Alfonso Cid - Flamenco Singer/Flute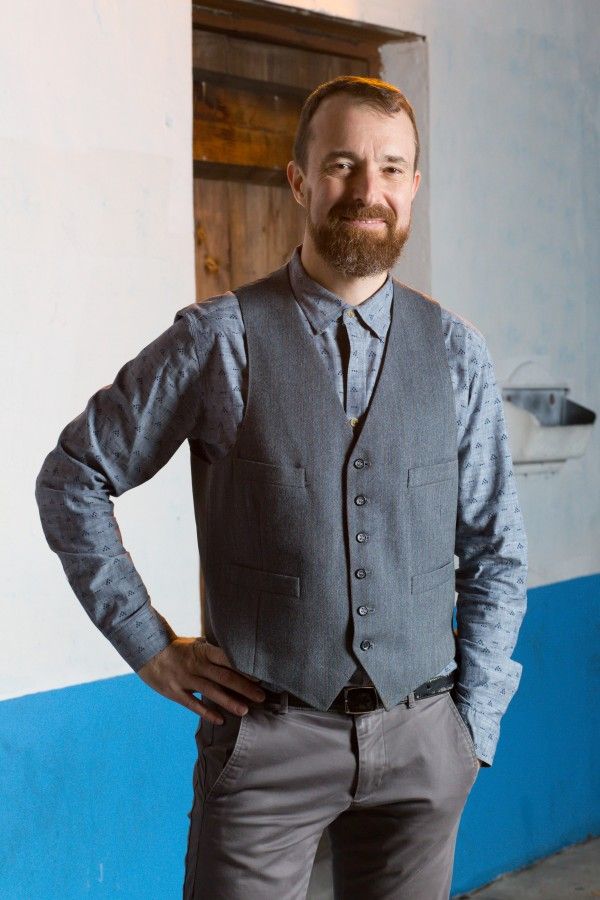 Alfonso Cid is a native of Seville, Spain. He enrolled at the Seville Conservatory in 1990 to study flute and music theory.  He also was awarded two scholarships to attend the classes at the Cristina Heeren Foundation for Flamenco Art in July of 2007 and 2008 in Seville, Spain.  There he studied with maestro Paco Taranto and the new and upcoming talents of Rocío Márquez and Elena Morales.
In 1997 Alfonso moved to the United States, since then he is based in New York City.
He has performed with Flamenco dancers such as Belén Maya, Siudy Garrido, Pilar Rioja, María Elena Anaya, Rafaela Reyes "La Repompa de Málaga", Nélida Tirado, Auxi Fernández, Antonio Hidalgo, José Maldonado, Almudena Serrano, La Conja, La Meira, Oscar Valero and José Moreno; and guitarists Pedro Cortes, Chuscales, José Luis de la Paz, among others. 
He recorded backing vocals in the song titled "Mi Santa" on the album "Formula Vol. 1" by popular Latin artist Romeo Santos with the great flamenco guitarist Tomatito. He has traveled around the world alongside Romeo Santos in venues such as Madison Square Garden, New York Yankee Stadium, River Plate Stadium (Buenos Aires, Argentina), International Music Festival of Viña del Mar 2013 and 2015 (Chile), Foro Sol (México City), Plaza de Toros de las Ventas (Madrid, Spain) Palau Sant Jordi (Barcelona, Spain), to name a few.
On November 2011, he was invited by conductor and mandolin player Tom Cohen to join the Montreal Andalusian Orchestra as part of the Festival Sepharad alongside the legendary Rabbi Haim Louk at the Olympia Theater. He was also invited by Cohen to perform in a seven cities tour of Israel on November 2016 with The Jerusalem Andalusian Orchestra.
In 2011 he performed with singer songwriter David Broza in his annual December 24th performance at the 92Y in New York City. 
Along with Professor Taoufik Ben-Amor, Columbia University's Senior Lecturer in Arabic Studies, plus four musicians and dancers, Alfonso has created the project called "New Andalusia" to recreate the music of Al-Andalus through their Flamenco and Arabic music traditions as immigrants in New York City.
He released his first CD titled "Flamenco de vuelta e ida" on 2006 with his own Flamenco fusion project "Gazpacho Andalú" with flamenco guitarist Arturo Martínez.
He has also released the debut album of his Spanish Indie Rock project "Dientes de Caramelo" titled "Pulpo" (Octopus) in March of 2012 as well as three new singles throughout the summer of 2015.   
Tim Ferguson - Double Bass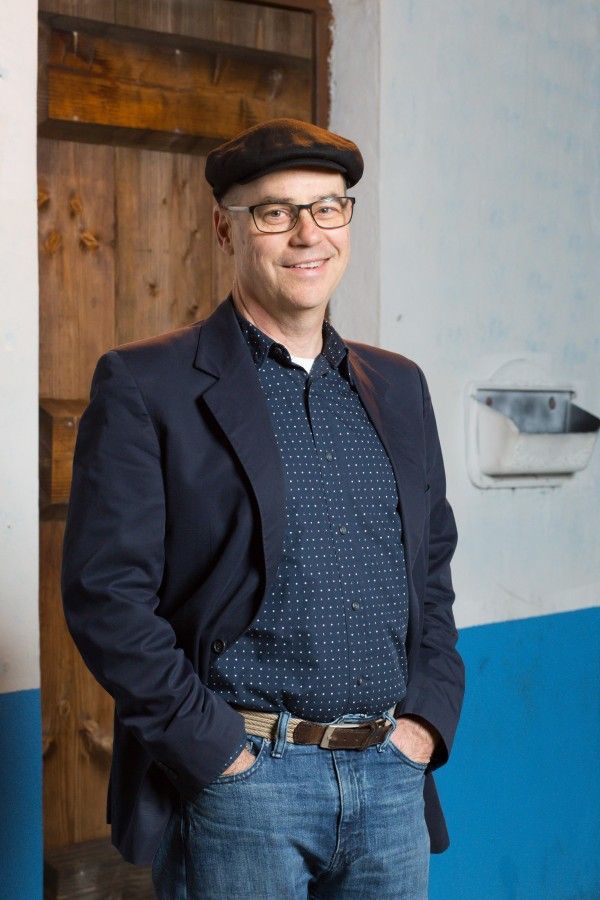 Tim Ferguson has been providing the foundation for Jazz groups in the New York City area for many years and has performed throughout the U.S. and Europe with a wide variety of well-known jazz artists including: Don Friedman, Cecil Bridgewater, Vanessa Rubin, The Vanguard Jazz Orchestra, and Valery Ponomarev among others. He is also active with his own projects and can be heard regularly, performing live, on tour and at New York City's many jazz venues. His current projects include: The Tim Ferguson Quartet, The Tom Dempsey/Tim Ferguson Group, his trio Inside/Out with pianist Diane Moser and Trumpeter Rob Henke, and the cooperatively led piano trio Stevens, Siegel & Ferguson.
Ferguson can be heard on numerous recordings, most recently: the 2012 Grammy nominated "Beautiful Friendship"(Planet Arts Records) by The Tom Dempsey/Tim Ferguson Quartet" and "Six", the 2010 CD from Stevens, Siegel and Ferguson on Konnex records, his 2007 duo release "What's Going On" with guitarist Tom Dempsey, on City tone Records, "My Foolish Heart" with the Don Friedman Quartet, which he produced for the Steeplechase label and "Sensory Perception" with the Gary Fogel Trio, among many others.
Tim has also been involved with productions on Broadway, television and major motion pictures, acting as musical consultant for the feature film "Ray" starring Jamie Fox, appearing in two episodes of the television series "Spin City" starring Michael J. Fox and playing in the pit orchestras for various Broadway shows including "Dirty Rotten Scoundrels", "The Little Mermaid" and Martin Short's one man show "Fame Becomes Me".
An active writer and educator, Ferguson is author of "The Bass Line Encyclopedia" and co-author of "The Total Jazz Bassist", both published by Alfred. He is a jazz ensemble director at The Trinity School in New York, in addition to teaching privately. Ferguson has also been an adjunct instructor at New York University, The State University of New York at New Paltz, and Western Michigan University.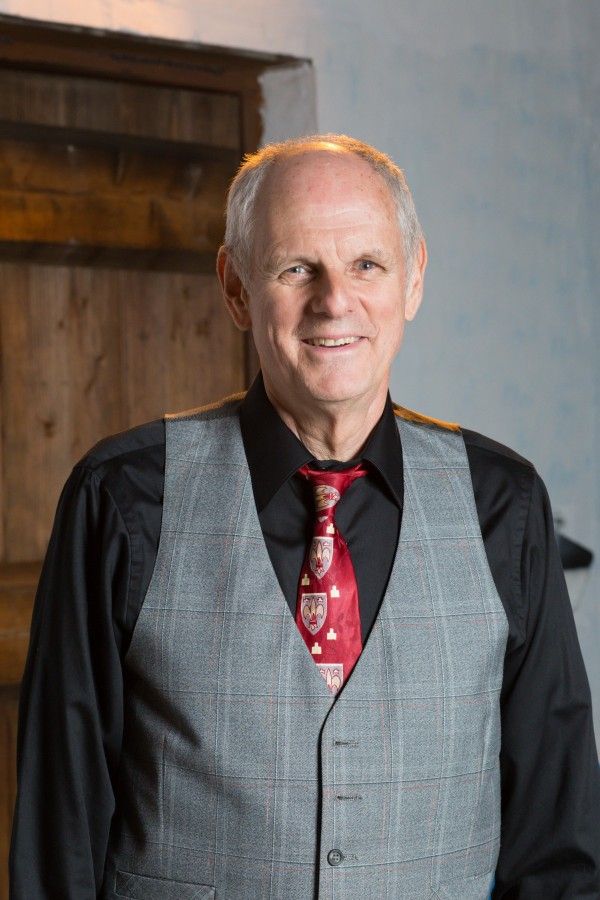 Mark Holen, originally from Flint, Michigan, has had many years of experience in the professional music scene.
While living in Detroit and Chicago, he had the opportunity to play with some of the best jazz musicians of those times including Shem Mitchell, Dave Catherwood, Wendell Harrison and others.
In 1975, Holen moved to New York City. He got the job of house drummer at the famous Chateau Madrid nightclub and there he played with many Latin and Flamenco musicians, singers and dancers.
Holen has recorded four albums of original music with his band "Zambomba" and recorded on Blue Note records with Bob Dorough, Phil Woods, Billy Hart, Ray Drummond and Bill Goodwin. He also has played in clubs or concerts with: Chet Baker, Hubert Laws, David Liebman, Danilo Perez, Cameron Brown, Jorge Pardo, Miguel Chastang and many others.
Holen was a professor of music theory, piano and percussion at the Hot Club jazz school in Lisbon, Portugal. In 2014 he was a guest professor, performer and lecturer at the 12th International Percussion Festival of Patagonia in General Roca, Argentina.
He has performed in Buenos Aires, Rio de Janeiro, the Azores, Morocco and was a member of the North Carolina Symphony Orchestra. He is also writing big band arrangements for the People's Jazz Band in Flint, Michigan.  You can see and hear his recordings at Mark Holen Zambomba on the internet. Holen is currently working with Jesus Hernandez and the New Bojaira.